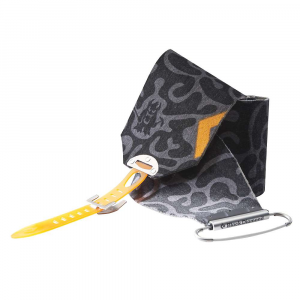 burton splitboard bindings https://Vw88bet.com/forum/profile.php?id=1935386.
There are constant arguments for both Soft and Tough boots for Splitboarding and whilst the difficult shell boot riders will tell you that by cutting their boots down to make them softer there is no compromise, the soft boot riders will also argue that much better strategy and route planning on the climb will avoid the aforementioned issues on the climb, whilst still providing you the appeal of the softer boot flight on the way down.
If your factor for being out there might be for the charm of the surroundings, the touring and escape and to travel through the mountains, then the shell boot system makes best sense. If your bias falls to the side of climbing for the sake of the trip back down, then the softer boot alternative might be more your cup of tea? As I have already mentioned, my individual top priority is up to the descent and the soft surfy sensation underfoot that a soft boot offers.
The compromise of the climb? To be honest, I rarely have difficulty with skinning on icy surface in soft boots as I either it either by taking a more Splitboard friendly path rather than following the icy skin track (often set by skiers on thinner devices), I place on the couteau prior to the trail gets tough or, more often the case, if its actually firm and high, I place on my boot crampons, put my board on my back and boot-pack straight up instead.
This shuffle strategy will get you through brief sections where it is icy or perhaps steeper, but if you're having to do this for a longer duration I suggest among the 3 options above instead. Practicing this technique will absolutely assist for these much shorter icier or steeper areas where you are caught out or you do not feel the need to change strategies yet.
Practice makes perfect here, but the best action is foresight, put on your couteau or crampons prior to you get in trouble. The small delay in altering over will be negated by the time conserved from faffing about and slipping off the trail. One last thing worth pointing out that can greatly assist your edging capability in a soft boot set up is the Spark Rand D 'strappy strap'.
Leave them loose for the technique and simply synch them up for the steeps. Edging will still be tricky on ice or high terrain however it'll absolutely help for those much shorter sections where you do not feel you need to go to a spikes underfoot. OK, back to boots! Like I stated it's an individual choice.
I definitely go uphill to look for excellent snow and for the joy of the untracked trip pull back over the 'going touring to be out there' approach (for me this is a secondary advantage) therefore I personally choose a lighter softer (regular) Snowboard boot than the shell boot choice (once again, I'm not knocking it, I know its a touchy topic, but I'm barefoot for 8 months of the year and I merely do not like the feel of rigid soled shoes or boots so its simply not what I'm searching for in my flight).
If its a short walking for a fantastic descent, possibly a couple of hours in the saddle and uphill from the start I'll possibly simply use my typical boots. If it's a larger walking, several hikes, a longer flatter approach/exit or a split board particular trip then I'll most likely go for a more Splitboard specific boot choice.
The longer stride is actually apparent when the terrain isn't so high, when its high my stride will probably shorten anyhow and I'll feel it less. Lets take a look at a few of the functions available in the Splitboard particular boots and after that you can decide which features are necessary to you and choose if its worth making the switch.
From what I can see (having not tried them all) most of these boots are developed around 2 or 3 specific features that provide them an advantage over a normal soft Snowboard boot. These are first of all negative flex for the stride, certainly valuable on long easy angled methods, second of all a stiff Mountaineering sole that will take a technical semi auto crampon or help on high Ice and rock and thirdly a rigid toe box for kicking steps.
A number of the Splitboard specific Snowboard boots have timeless Mountaineering boot soles, features and looks, which begs the concern, do you need a mountaineering boot for snowboarding? So far in my thirty years Snowboarding in the mountains I've handled to get to where I desired to be using a regular semi stiff strap-on crampon.
For me one of the beautiful features of Snowboarding is the feeling I survive my feet and the board as I ride and I'm certainly not trying to find a thick bulky sole on my boots that numbs this contact but undoubtedly, having lived in the mountains of Chamonix for 25 years, I can comprehend why some individuals may desire this mountaineering orientated style of boot.
You'll certainly sacrifice riding feel for increased climbing up efficiency with these sole profiles, you'll stand a little taller in the binding with the raised heel and the feel underfoot will be more aggressive and less forgiving however its a sacrifice in favour of an aggressive climbing tool designed for function.
We're carrying out at the more aggressive/extreme end of the Splitboarding scale here, compromising lightness and feel underfoot for stiffer climbing prowess, however if you're going to be out there, harness on, Ice axe in hand daily or on multiday expeditions then designs with this feature should be on your list.
Personally, I like a low volume in a boot, particularly over my toes so I'm not a huge fan of the 'overkill' bulky rigid toe mountaineering style boots that remain in fashion at the climbing up end of the scale. I'm not wanting to kick holes in difficult ice, more to not break my toes or the boot on high firm bootpacks.
If you're trying to find something more aggressive for front pointing then the bigger toe box at the more aggressive end range may be your thing. Footprint length? Another crucial point for my flight is heel and tow overhang. I'm in the bigger variety of foot (UK11 or 46) and am not a huge fan of toe or heel hang, so I'm also trying to find a boot with a low profile external and sole length.
I'm looking for toe and heel bevel and a low profile shell that comes in brief for its relevant foot size. Negative flex or stride mode? The unfavorable flex function or stride mode is one of the features I do like and certainly want to see in a split board boot.
Some boots have this as an adjustable feature that opens for treking and which you can lock closed for riding whilst others have softer panelling to do the very same job. There are plus and unfavorable indicate both. Open and closable unfavorable flex features offer a higher series of motion but have changes that can break over time.